Posts Tagged 'waterpark'
What's to Love:  File this under "MUST VISIT NOW!"  This place is AMAZING!  Even a week after the visit, our kids were still talking about it, and I'm trying to fully grasp and articulate our experience.  I cannot believe we hadn't visited these incredible museums.  Out in what seems like the middle of nowhere, Portlanders have access to aviation and spaces museums that rival anything you'd see at Cape Canaveral or Washington D.C., or anywhere else for that matter.  These museums are squeaky clean, full of helpful volunteers, and will literally make you just stare in awe.
Read More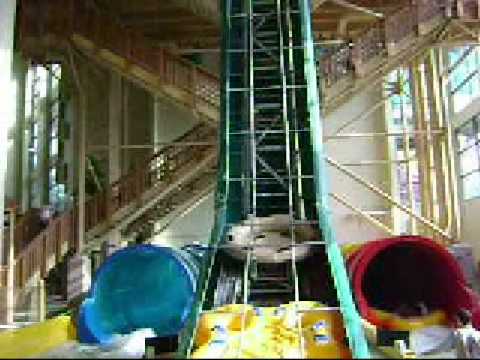 The Great Wolf Lodge in Grand Mound, WA is a great destination for Portland-area families. Bear Track Landing is an incredible, HUGE, indoor waterpark featuring a wave pool, kiddie area with slides, many exciting waterslides including the "Howling Tornado." This is a full-service resort with theme rooms, restaurants, spa, kid areas, teen space, and much more!
Read More